De volgende generatie van netwerken
Vanaf 1 gebruiker tot meerdere verdiepingen aan werkplekken. 1Gbps tot 25Gbps netwerken. Alles is mogelijk!
Je hart van je netwerk tot 25Gbps snelheden. Met de combinatie van de Wifi 6 Access Points kan er zelfs draadloos meer dan 1Gpbs gewerkt worden!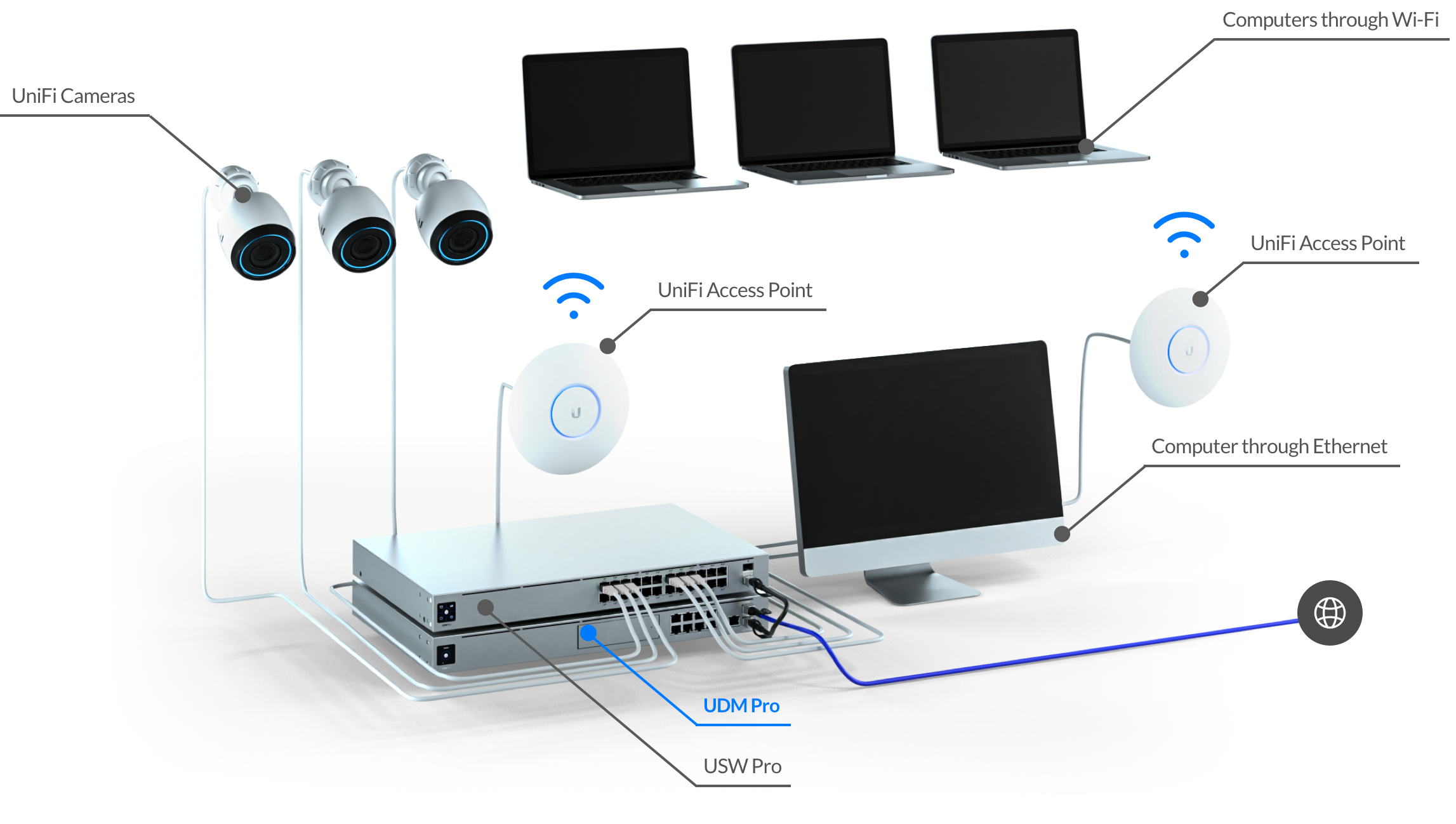 Heeft u meerdere locatie's, een Site to Site VPN is in een paar klikken opgelost via een IPsec/OpenVPN tunnel.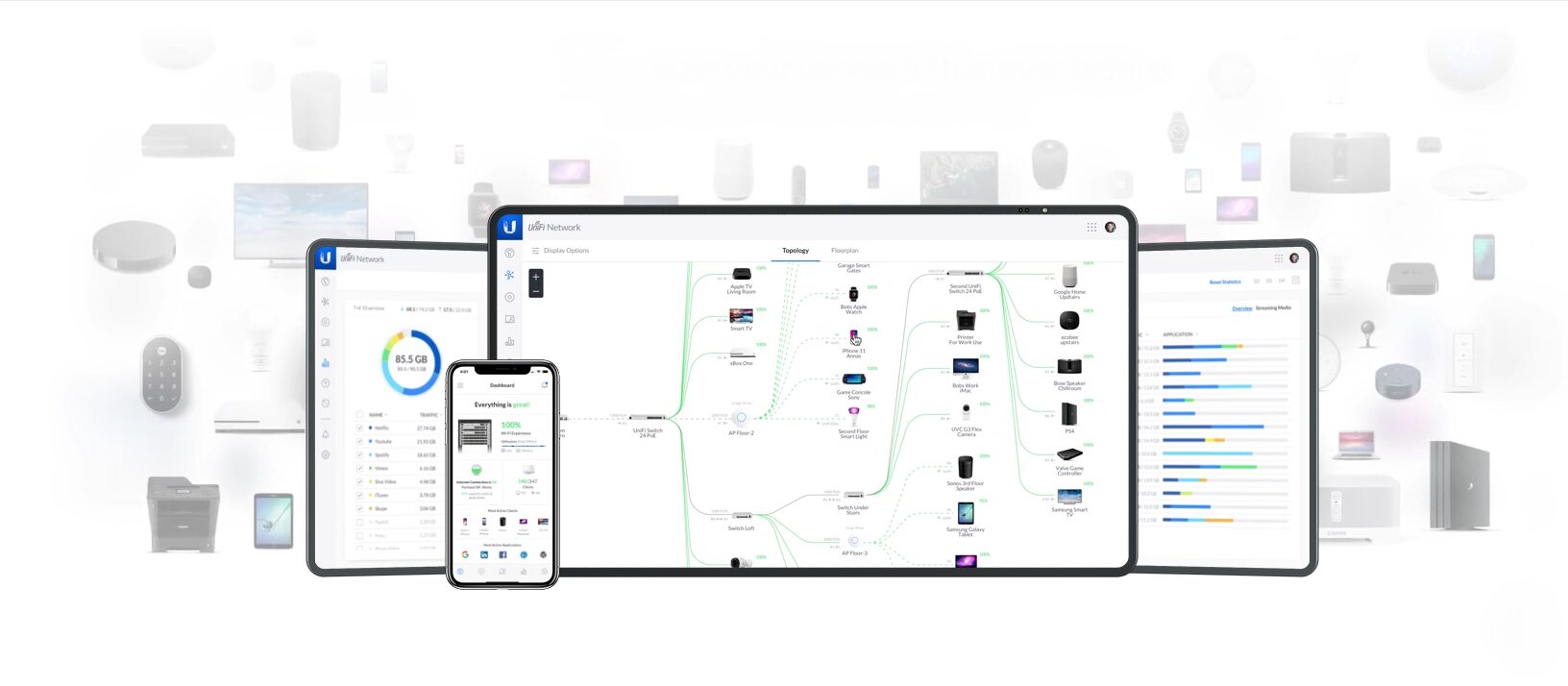 Denk aan een afgescheiden domatica/camera netwerk, of verschillende afdelingen die gescheiden zijn van elkaar.
Ubiquiti routers hebben een prima firewall en IDS oplossing tot het MKB. Heeft u meer zekerheid nodig dan werken wij met oplossingen zoals OPNSense i.c.m. Surricata.
Met software van bijvoorbeeld Pritunl kan er een veilige verbinding vanuit huis naar je bedrijfsnetwerk opgezet worden. Hier is wel een lokale server/nas nodig.